The product named as Environmental Handle Bag.
We are factory from Dongguan Guangdong that professional manufacture all kind of plastic bags, Main products have Die cut bags, loop handle bags,T-shirt bags,mailing bags.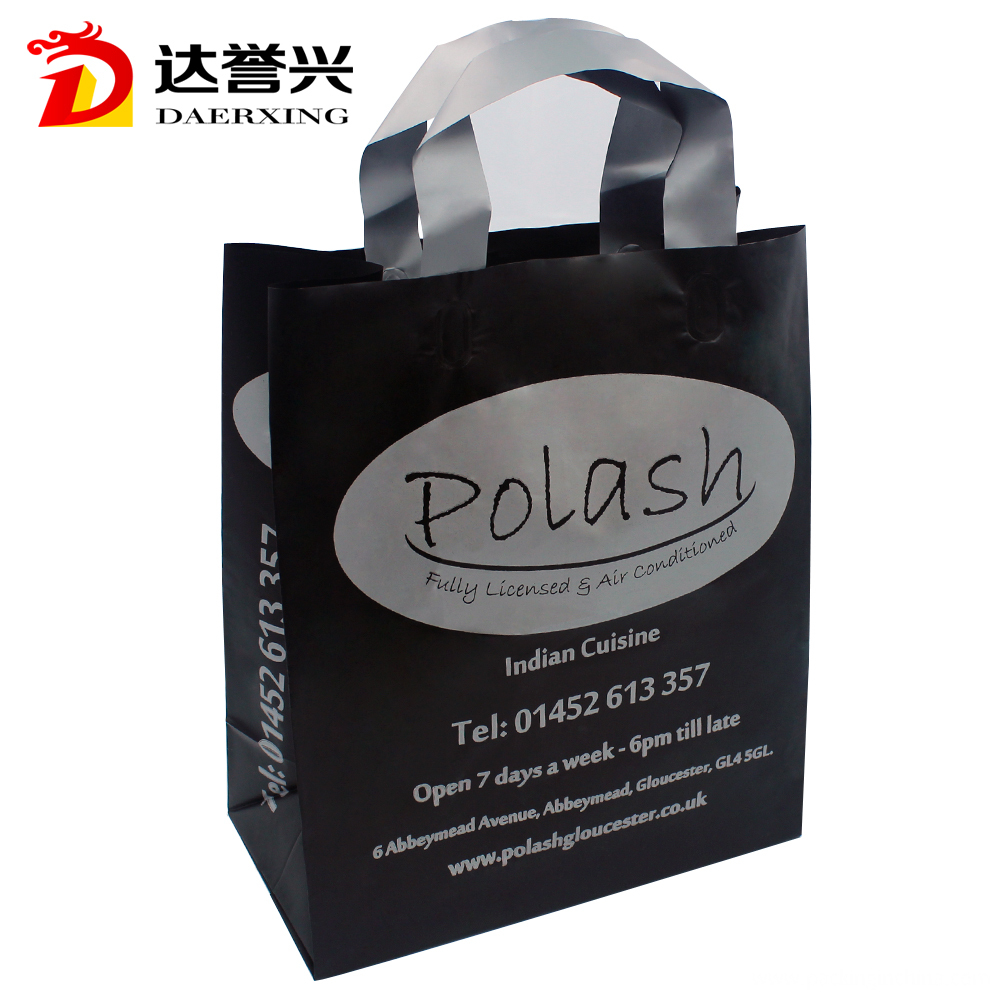 This is black bag print gray color with strong handle and bottom paper.Material is HDPE.55% of which are exported to the United States, European, Australia, Japan countries, 20% is necessary of the domestic large-scale fine chemical plant and is also the designation supplier of food factory, chemical factory, plastic factory both inland and overseas.Our quality and service customers praise and the establishment of a long-term relationship.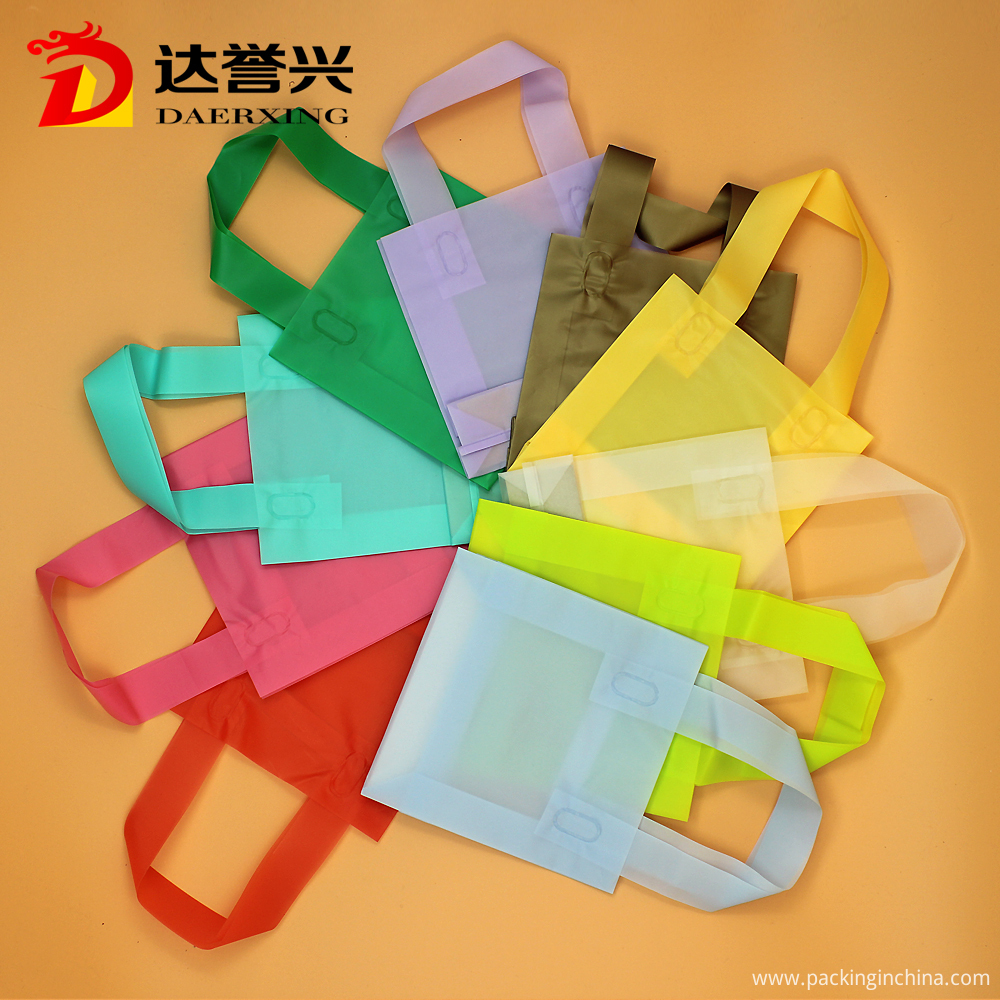 Why customers choose to buy this color bag ?
1.We are specialized in plastic bags of the manufacturers, there is an absolute price advantage.
2. We have a professional designer to design your idea for you and free.
3.This color bag can be used in many ways, such as gifts, clothes, candy. Easy to carry in a variety of places.
4.Our payment method is T / T, the two sides at ease, to achieve a win-win situation.
Since the establishment of the company, has been adhering to the professional, focused, concentrate on the work of philosophy. To provide our clients with reliable, high-quality services, so that they rest assured and trust with us to establish long-term relations of cooperation.