T-Shirt Bag are widely used in supermarkets, stores,grocery, etc. It can be used as garbage bags. The bags are quite cheap and heavy-duty. Customized thickness color and logo, made under pantone system.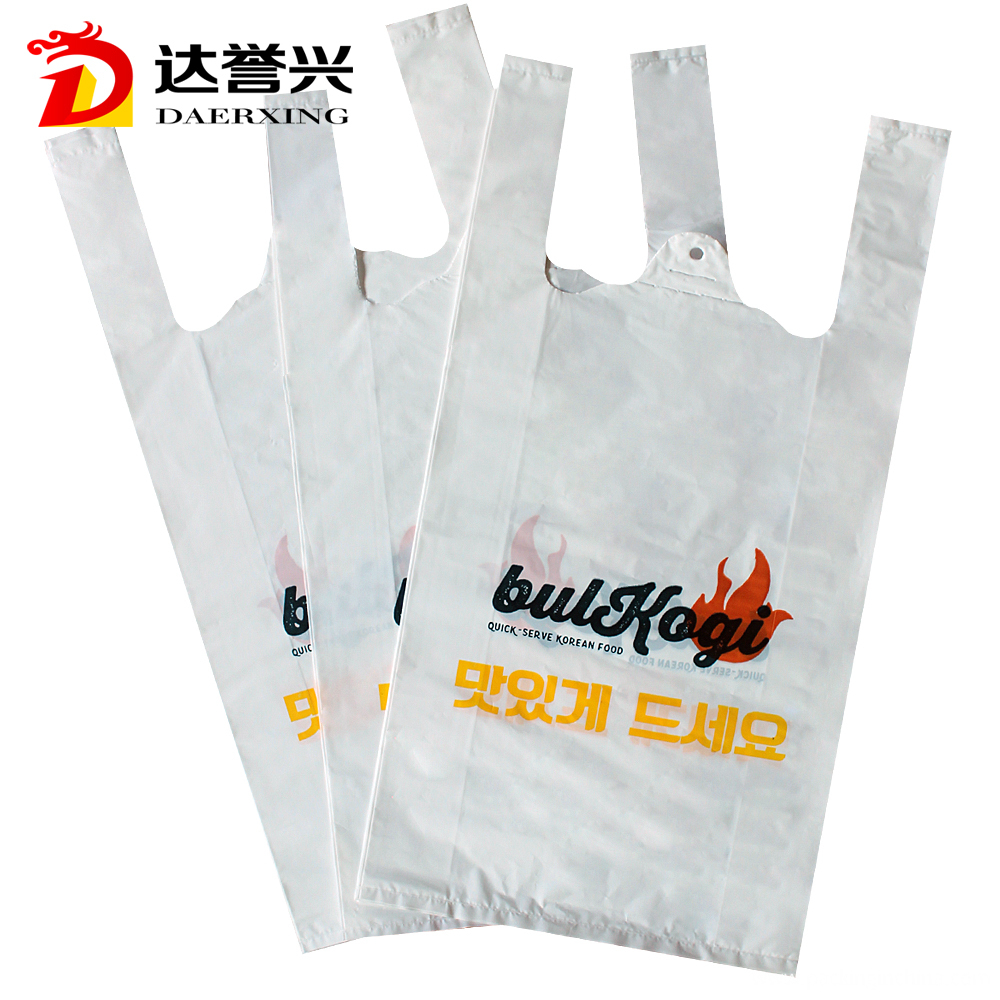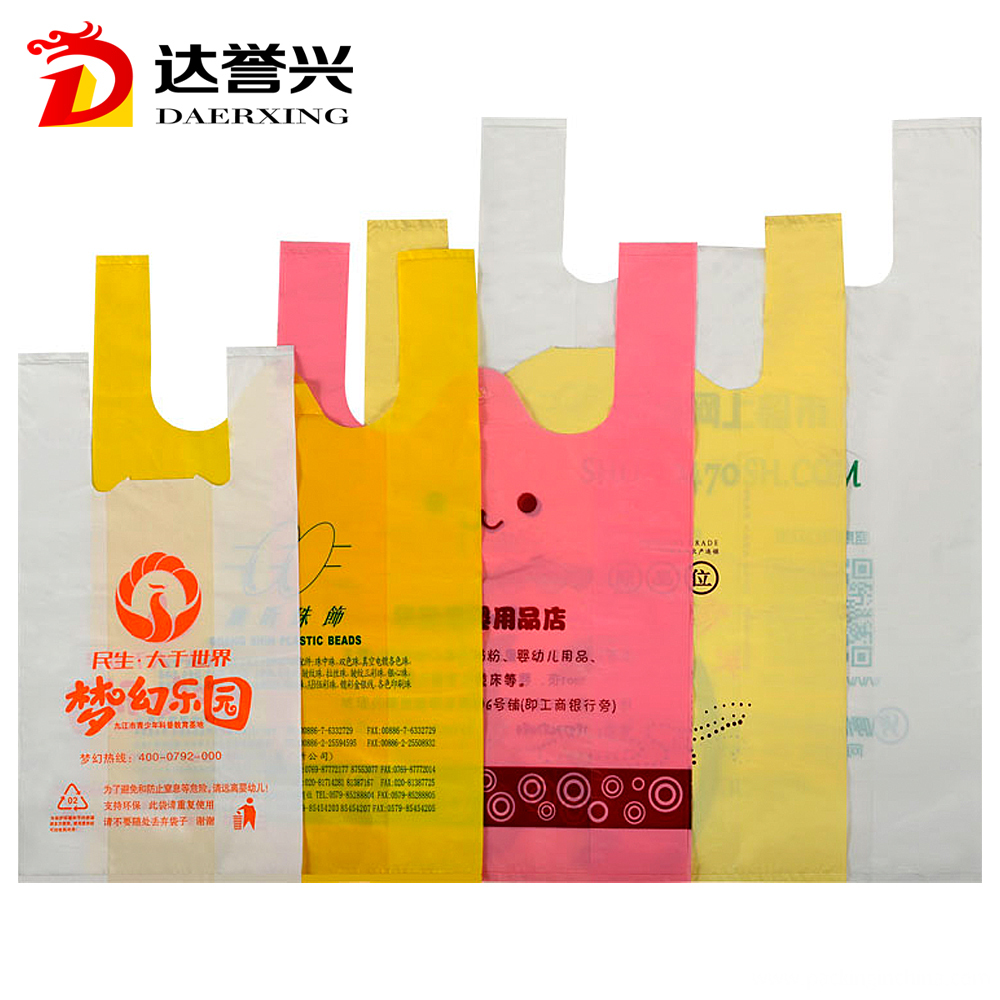 Vest Bag material can be divided into LDPE and HDPE. HDPE is hard and Mid - range material, the thickness is 0.018 to 0.04mm Generally. LDPE is soft and High-end material, the thickness is 0.045 to 0.06mm.

We have ten machines for this type of bag.
From the material to the shipment, each sector has a professional sector regulation, so that customers are more satisfied, will make them more at ease.Related Products:Flexi Shopping Plastic Bag,Plastic Shopping Bag.